At Body Bar MD in Carmel and Terre Haute, IN, we offer Dysport, a wrinkle relaxer similar to that of BOTOX that is used to soften and reduce dynamic lines and wrinkles from frowning, smiling, and laughing. This wrinkle relaxer temporarily blocks signals to the muscles of your skin, allowing you to get smooth and natural-looking results. You may be a good candidate for Dysport if you want to improve severe to moderate wrinkles on your face. This quick, 15 – 30-minute treatment allows you to rejuvenate your skin and get visible results in about 1 – 3 days. You may notice a bit of light redness and swelling, but this shouldn't last more than a day or so. Follow-up visits may be necessary every 3 – 4 months to maintain results.
Who Is a Candidate for Dysport?
Dysport is ideal if you are looking for a nonsurgical procedure to improve moderate to severe vertical frown (glabellar) lines between the eyebrows. Since dynamic wrinkles and lines are created by frequent use, they may develop at any age and make you appear mad, sad, or tired. Dysport is an effective, fast treatment that smoothes dynamic wrinkles without leaving a "frozen" face. Since Dysport expands to treat a group of wrinkles, it is also great for Crow's feet, the small wrinkles in the outer corners of the eyes. Many patients at Body Bar MD see visible improvements 1 – 3 days after their treatment that may remain up to four months.
Reviews
"Dr. Christie has, quite simply put, kept me from losing my mind. I did not understand what was happening to my own body and I was completely confused when I walked into her office. When my tests were complete she broke it all down and explained everything in ways I could understand and got me on a regimen to get my health back and finally be able to lose some weight and regain control of my life and health. I cannot say enough good things about this program, Dr. Christie and of course I can't leave out Zeph. I'm 45 lbs. down and with Dr. Christie's patience, knowledge and guidance, this is a battle I am now in complete control of and will win. If you are on the fence to come in, stop thinking and do it. Best decision I've made in years!"
- K.H. /
Google /
Dec 08, 2020
"My experience with Dr. Christy and her staff has been nothing but positive. From first apt she made me feel comfortable without judgement. She is always providing the positive support that I need to be successful."
- C.C. /
Google /
Nov 14, 2020
"I was referred to Dr. Christy by a friend who has been receiving hormone pellet therapy. I could see the difference it made in her life, but was honestly skeptical it could make as positive an impact on my health and well-being. I was tired all the time, never felt good and as a result, I put on a substantial amount of weight. Even though I was a skeptic, I was to the point I would try anything. My life has changed in a major way in just a month and a half after receiving hormone pellets. I feel good and have energy. I am starting to shed weight and these factors have positively contributed to my mental health as well. Dr. Christy is also incredibly relatable and explains everything well. I can't recommend highly enough!"
- K.M. /
Google /
Nov 11, 2020
"I had the pleasure of training Dr. Kirkendall Watson in my clinic in Austin, TX (Austin Love Doctor) for a 14-hour day. In addition to the procedures she already offers, she learned the Vampire Facial, Vampire Facelift, Vampire Breastlift, Vampire Wing Lift, O-Shot, and Priapus Shot. She is an excellent physician injector with an artistic and conservative eye and does things pain-free. She is smart, knows anatomy well, and has a pleasant bedside manner. Our models were extremely pleased with her and happy with their results. She offers a plethora of synergistic treatments and can now add more to her repertoire to help men and women live their best life. Her patients are lucky to have her, and she also lectures and trains other physicians on Alma lasers and liposuction."
- E.P. /
Google /
Aug 01, 2020
"Amazing clinic with caring and devoted staff!!"
- R.R. /
Facebook /
Feb 04, 2020
Previous
Next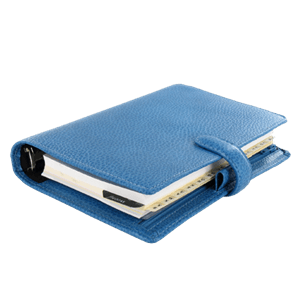 COntact Us to Schedule Your Injections
Dysport injections are administered in one of our procedure rooms following your consultation with Dr. Christy, taking about 15 – 30 minutes. A numbing cream or local anesthetic is usually unnecessary since the injections are made with a fine needle that causes minimal pain, but it can be requested. The skin will be cleaned and five well-placed injections of Dysport will be administered across the eyebrows, followed with a cold compress to lessen bruising and swelling. After your procedure at Body Bar MD, you can perform daily tasks, but you should try to avoid strenuous activities for at least one day. We invite you to contact Body Bar MD to learn more and schedule a consultation.
Related Treatments
Related Posts