What is Laser Skin Resurfacing?
If you're looking to correct facial wrinkles and lines, reduce or eliminate scarring, or create a smoother complexion, laser skin resurfacing at Body Bar MD may be just what you need. This is a nonsurgical procedure that uses pulsating beams of light to eliminate damaged cells on the surface of the skin layer by layer. Sometimes called a laser peel, skin resurfacing is considered an ideal treatment for patients looking for softer, clearer, youthful-looking skin. Our revolutionary Cynosure Smartskin+ technology allows us to customize this treatment, depending on your aesthetic goals. Contact Dr. Christy at either our Carmel or Terre Haute, IN office for more information.
Should I Get Laser Skin Resurfacing?
Laser skin resurfacing is ideal for anyone who wants to improve their general complexion. If you have sun-damaged skin, age spots, acne scars, wrinkles and fine lines, redness, or pigmentation concerns, laser skin resurfacing at Body Bar MD may help correct these cosmetic flaws. You may also benefit from laser skin resurfacing if you have scaly patches, rough texture, or other skin surface problems. This treatment isn't recommended for anyone who has very dark skin or is still experiencing active acne outbreaks. There is some downtime associated with laser skin resurfacing so it's important to keep that in mind when deciding when to get your laser resurfacing treatment.
How Does Laser Skin Resurfacing Work?
At Body Bar MD, we use Cynosure SmartSkin+ C02 for our laser skin resurfacing procedures. We may prescribe a retinol cream to use leading up to your procedure. We'll also ask that you avoid the sun, tanning products, alcohol, harsh skin care products, and antiviral medications. Before we begin the procedure, we will have you relax in one of our comfortable treatment chairs and we will apply a topical numbing cream to your skin. We will target treatment areas with the SmartSkin+ C02 device using a waving motion. Over about the next 30 minutes, the laser energy will work to eliminate damaged and dead skin cells while also stimulating new collagen production. Once we've treated the skin, we'll apply a soothing cream and get you bandaged and ready to go home.
What Happens After My Laser Skin Resurfacing Treatment?
After we're finished with your laser skin resurfacing, you can go home for your recovery. Your skin might be red, and you'll likely experience some irritation and swelling. This should go away within a couple of days. If needed, medication can be prescribed to minimize itching and discomfort. Your skin will start to peel and should do so for the next 3 – 5 days, and most people will return to work after about a week. Keep in mind, however, the deeper your treatment, the longer the downtime. It's crucial that you avoid interfering with the recovery process to reduce the chances of scarring and to shield the treated area from environmental exposure. Be sure to reduce your sun exposure after your treatment and use sun protection throughout the day. Once the peeling process has been completed, your skin should feel smoother while also looking rejuvenated, clearer, and younger. Dr. Christy may provide further instructions, depending on the degree of treatment and your skin type.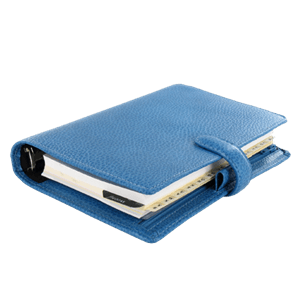 Plan Your Procedure
Average Cost

From

$1,200

Recovery Time

3 – 10 days

How Long It Takes

1 hour

Follow Up Time

2 weeks, 1/3 months
Contact Us
A Smart Solution for Smooth Skin
Laser skin resurfacing at Body Bar MD offers excellent results if you want a more youthful, smooth, and radiant complexion. If you are considering a laser resurfacing treatment and would like to learn more information about them and other nonsurgical treatments, we encourage you to call one of our offices in Carmel or Terre Haute, IN today to make your consultation with Dr. Christy. We're here to help you reach your goals and be your best self.
Related Treatments