What is Bioidentical Hormone Replacement Therapy?
If you are an adult approaching middle-age, you probably have noticed some changes in your mind and body. These changes, due to declining hormones, are normal, but it's understandable that you're likely looking into how to reverse these changes. Bioidentical hormone replacement therapy (BHRT) with BioTe® is a treatment for adults over 40 who need to have their hormone levels balanced. Men and women have different identifying factors for dropping hormone levels. Men will often experience weight gain, fatigue, low libido or erectile dysfunction, hair or bone loss, and more. Women will likely notice a lack of energy, weight gain, changes in the menstrual cycle, a low libido, moodiness, vaginal dryness, as well as other symptoms. At Body Bar MD, Dr. Christy can help you figure out if you need hormone replacements. Dietary changes, supplements, and BHRT can help you bring your hormone imbalance back into balance. Body Bar MD uses BHRT because it is a natural, physiological method of rebalancing the hormones. Call Dr. Christy today to see how we can get you back to normal and feel confident again!
BioTE utilizes pellet therapy to effectively balance hormone levels for both men and women. The pellet is carefully placed under the skin in order to release the needed hormones. In turn, the symptoms and unpleasant side effects of hormone imbalances can be eradicated over time.
Can Hormone Therapy Help Women?
Hormone levels can drastically change for women month to month once puberty beings. In each menstrual cycle, estrogen levels peak, then fall. As each menstrual cycle is different for each woman, estrogen levels cannot fully indicate hormone imbalances. While many women start to notice odd estrogen levels as they approach menopause, others begin to notice them before they even hit 30. No matter when it begins, things like hot flashes and memory loss, along with lower energy levels are all symptoms you should expect as your estrogen levels change. However, Body Bar MD can help control these conditions with BHRT.
Can Hormone Therapy Help Men?
Testosterone levels in men peak in the late teens somewhere between 17 – 18, which is about when men have reached their sexual prime — before most even become sexually active. This increase in testosterone is what fuels their height, energy, and strength. By their 20s, testosterone levels plateau, and by their 30s, they start declining. Once middle age is reached, most men only have about one-half of the testosterone levels they had in their late teens. As women experience menopause, men experience a similar condition called andropause. With andropause, men will notice themselves feeling moody, gaining weight, and having lower energy levels. If you are experiencing these symptoms, Body Bar MD can provide bioidentical hormone replacement therapy, which can help you with your testosterone levels.
Reviews
"Dr. Christie has, quite simply put, kept me from losing my mind. I did not understand what was happening to my own body and I was completely confused when I walked into her office. When my tests were complete she broke it all down and explained everything in ways I could understand and got me on a regimen to get my health back and finally be able to lose some weight and regain control of my life and health. I cannot say enough good things about this program, Dr. Christie and of course I can't leave out Zeph. I'm 45 lbs. down and with Dr. Christie's patience, knowledge and guidance, this is a battle I am now in complete control of and will win. If you are on the fence to come in, stop thinking and do it. Best decision I've made in years!"
- K.H. /
Google /
Dec 08, 2020
"My experience with Dr. Christy and her staff has been nothing but positive. From first apt she made me feel comfortable without judgement. She is always providing the positive support that I need to be successful."
- C.C. /
Google /
Nov 14, 2020
"I was referred to Dr. Christy by a friend who has been receiving hormone pellet therapy. I could see the difference it made in her life, but was honestly skeptical it could make as positive an impact on my health and well-being. I was tired all the time, never felt good and as a result, I put on a substantial amount of weight. Even though I was a skeptic, I was to the point I would try anything. My life has changed in a major way in just a month and a half after receiving hormone pellets. I feel good and have energy. I am starting to shed weight and these factors have positively contributed to my mental health as well. Dr. Christy is also incredibly relatable and explains everything well. I can't recommend highly enough!"
- K.M. /
Google /
Nov 11, 2020
"I had the pleasure of training Dr. Kirkendall Watson in my clinic in Austin, TX (Austin Love Doctor) for a 14-hour day. In addition to the procedures she already offers, she learned the Vampire Facial, Vampire Facelift, Vampire Breastlift, Vampire Wing Lift, O-Shot, and Priapus Shot. She is an excellent physician injector with an artistic and conservative eye and does things pain-free. She is smart, knows anatomy well, and has a pleasant bedside manner. Our models were extremely pleased with her and happy with their results. She offers a plethora of synergistic treatments and can now add more to her repertoire to help men and women live their best life. Her patients are lucky to have her, and she also lectures and trains other physicians on Alma lasers and liposuction."
- E.P. /
Google /
Aug 01, 2020
"Amazing clinic with caring and devoted staff!!"
- R.R. /
Facebook /
Feb 04, 2020
Previous
Next
Can I Get Hormone Therapy?
If you are over 30, you are likely a good candidate for bioidentical hormone replacement therapy. At this point in life, your body is producing 3 – 10 percent less of your critical hormones as each year passes. In women going through menopause, BHRT can help replace estrogen, progesterone, and testosterone. In men going through andropause, this therapy can help with their testosterone deficiency. Either way, you can expect to see greater mental clarity and moods, an improvement in fatigue, diminished weight gain, and an increase in libido.
Another great aspect of bioidentical hormone replacement therapy is it can help those with disorders, like fibromyalgia and thyroid issues. If you suffer from fibromyalgia, you likely experience fatigue, insomnia, and pain in the muscles — all symptoms BHRT can help regulate. If you have a thyroid disorder and experience weight gain, fluctuating body temps, high cholesterol, heart issues, or more, BHRT can also help you. This hormone replacement therapy can increase the functionality of the thyroid and thus help reduce the side effects of an over- or underactive thyroid.
How Are Hormone Deficiencies Treated?
At Body Bar MD, we value the time and attention we are able to give to all of our patients. Our longer appointment times ensure that we have all the time we need to discuss your current medications, health history, symptoms, family medical history, and more. We understand that this can be a sensitive topic for some so we are here with open ears and arms. Dr. Christy will use this time to discuss your concerns, goals, and take blood to evaluate your hormone levels and rule out other conditions. This up-to-date hormone panel will help us pinpoint where we need to focus our hormone replacement therapy.
Once we've established where your hormone deficiency lies, we will have a BioTe bioidentical hormone therapy pellet inserted under your skin. These pellets are compounded with estradiol or testosterone and are about the size of a grain of rice. We will insert the pellet under the skin of your hip right in our Carmel, IN office. The pellets will release hormones slowly into your bloodstream and should last anywhere from 3 – 6 months, depending on if you are a man or woman. Once you start hormone replacement therapy, you should start feeling happier and healthier.
What Can I Expect from Hormone Replacement Therapy?
Hormones help regulate a lot of different things in your body, and when those hormone levels change, you notice a lot of negative side effects. However, with bioidentical hormone replacement therapy at Body Bar MD, we can help alleviate these issues and get you feeling back to your normal self again! Other doctors may suggest synthetic hormones, which might work, but we suggest bioidentical hormone replacement pellets since they are plant-based and deliver a more consistent level of hormones than other options. This consistent delivery of hormones will help you shake off the fatigue, slow down hormone-related weight gain, control those moody outbursts, and help you feel like your younger self. When you will begin to notice a difference differs from person to person, but many experience results in as little as four weeks. Dr. Christy will help you understand what to expect and will discuss any specific follow-up with you during your hormone replacement therapy planning process.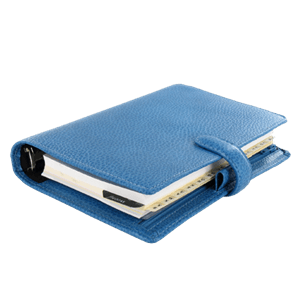 Plan Your Procedure
Average Cost

$350

-

$750

Recovery Time

None

How Long It Takes

5 min

Follow Up Time

Every 3 – 6 months
Contact Us
Feel Like  Yourself Again
If you are at an age where you're beginning to notice a dip in your libido, weight gain, mood swings, fatigue, and more, Body Bar MD can help you regulate your hormones and get you back to feeling like yourself. With our bioidentical hormone replacement therapy process, Dr. Christy and her team are here to help you regulate a consistent level of hormones that will give you more energy and spice up your life. Call either our Carmel or Terre Haute, IN office to schedule your consultation today.
Related Treatments
Related Posts