How Can I Address My Sexual Health?
As we age, our hormone levels naturally diminish. This may cause fatigue, moodiness, weight gain, and other symptoms. One thing many notice, however, is a decrease in their libido and sexual drive. For men and women in Carmel and Terre Haute, IN looking to restore their sexual health, Dr. Christy can help. During a private consultation, Dr. Christy will help you address your goals and desires, as well as discuss some of your history, including medical history, medications, and more. We'll take a blood sample to identify which hormone levels are low. From there, we offer a few different options: he and she shots, as well as compounded medications. As we discuss your history and goals and look at your overall health, together, we will decide which treatment option is best for you. At Body Bar MD, we want you to look, feel, and be your best, which is why we strive to help our patients in all aspects of life.
Reviews
"Dr. Christie has, quite simply put, kept me from losing my mind. I did not understand what was happening to my own body and I was completely confused when I walked into her office. When my tests were complete she broke it all down and explained everything in ways I could understand and got me on a regimen to get my health back and finally be able to lose some weight and regain control of my life and health. I cannot say enough good things about this program, Dr. Christie and of course I can't leave out Zeph. I'm 45 lbs. down and with Dr. Christie's patience, knowledge and guidance, this is a battle I am now in complete control of and will win. If you are on the fence to come in, stop thinking and do it. Best decision I've made in years!"
- K.H. /
Google /
Dec 08, 2020
"My experience with Dr. Christy and her staff has been nothing but positive. From first apt she made me feel comfortable without judgement. She is always providing the positive support that I need to be successful."
- C.C. /
Google /
Nov 14, 2020
"I was referred to Dr. Christy by a friend who has been receiving hormone pellet therapy. I could see the difference it made in her life, but was honestly skeptical it could make as positive an impact on my health and well-being. I was tired all the time, never felt good and as a result, I put on a substantial amount of weight. Even though I was a skeptic, I was to the point I would try anything. My life has changed in a major way in just a month and a half after receiving hormone pellets. I feel good and have energy. I am starting to shed weight and these factors have positively contributed to my mental health as well. Dr. Christy is also incredibly relatable and explains everything well. I can't recommend highly enough!"
- K.M. /
Google /
Nov 11, 2020
"I had the pleasure of training Dr. Kirkendall Watson in my clinic in Austin, TX (Austin Love Doctor) for a 14-hour day. In addition to the procedures she already offers, she learned the Vampire Facial, Vampire Facelift, Vampire Breastlift, Vampire Wing Lift, O-Shot, and Priapus Shot. She is an excellent physician injector with an artistic and conservative eye and does things pain-free. She is smart, knows anatomy well, and has a pleasant bedside manner. Our models were extremely pleased with her and happy with their results. She offers a plethora of synergistic treatments and can now add more to her repertoire to help men and women live their best life. Her patients are lucky to have her, and she also lectures and trains other physicians on Alma lasers and liposuction."
- E.P. /
Google /
Aug 01, 2020
"Amazing clinic with caring and devoted staff!!"
- R.R. /
Facebook /
Feb 04, 2020
Previous
Next
What Are He And She Shots?
At Body Bar MD, one treatment we offer for men and women looking to increase their libido and sexual health is he and she shots. These minimally invasive, platelet-rich plasma (PRP) shots are a popular way to naturally enhance your sexual health. PRP uses nutrient-rich plasma from your blood to boost the production of collagen. The specific result is different for men and women, but overall will improve sexual health.
Women: The she shot is an excellent option for women looking to increase their vaginal tightness, lubrication, and clitoral sensitivity. This is not ideal for women who are pregnant, breastfeeding, or have a history of infection.
Men: For men looking to improve length, girth, and sensation of their sexual experience, the he shot may be a good option. This is also a good option for men who are looking to manage their erectile dysfunction or improve their Peyronie's disease symptoms.
Whether male or female, Dr. Christy will work with you to create an individually tailored treatment plan based on your goals and desired outcomes. Both treatments will begin the same. We will take you back to one of our comfortable treatment rooms and will draw a small amount of blood from your arm. This blood will be processed through a centrifuge machine, which will separate the plasma and growth factors needed for the shot. We will then apply a numbing cream to the treatment area and insert the shot into the penile tissue for men and the clitoris and upper vagina in women. You can expect the treatment to take about 30 minutes total, and you should be able to get back to your standard daily activities right after the procedure. Some may notice immediate results while others may take a few weeks as the shot increases blood circulation. For stronger results, multiple shots will be needed. This will be discussed with Dr. Christy in your initial consultation.
What Are Compounded Medications?
In some cases, a he or she shot is not an ideal treatment option for increased sexual health. If that happens to be the case for you, we offer compounded medications. Some men and women have medications for things, like blood pressure, heart disease, or other issues, that make it difficult to take or receive other sexual health treatments. Dr. Christy can work with you to create a medication that will optimize your sexual health based on your needs and desires, as well as where you are at in life, your specific chemistry, and even your preferred delivery method (cream, liquid medication, pill, etc.). With these compounded medications, we can address issues, like erectile dysfunction, vaginal dryness and irritation, hormonal changes, low libido, and more. Call either our Carmel or Terre Haute, IN office to schedule a consultation today.
What Can I Expect After my Treatment?
With both he and she shots and compounded medications, you should start noticing improvements relatively quickly after leaving the office. There is no downtime associated with the he or she shots, nor the compounded medications. Your results may increase over time, although many patients begin noticing improvements right away. Dr. Christy will help you set realistic goals and expectations. As each of us is unique, you may require an additional shot (or shots) or an adjustment made to your compounded medication to get it just right or further increase your results. It's important to be open and honest with Dr. Christy when setting desired goals and outcomes so she can help you receive the best results.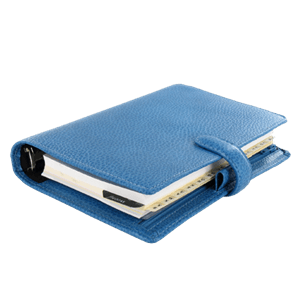 Increase Your Sexual Health
As we age, we may begin to notice changes in our hormones. Notably, many notice a change to their sexual health. If you are looking to increase your sexual drive, Body Bar MD can help increase your overall sexual experience with he and she shots or compounded medications. Dr. Christy is happy to meet with you to discuss both options and help you decide how you can meet your desired goals and outcomes.
Related Procedures