Acne impacts around 60 million people each year. Acne is a mix of pimples, whiteheads, blackheads, small cysts, and other itchy, red, and swollen areas most commonly seen on the face, back, and neck. Caused by a blend of bacteria, clogged pores, and dead skin cells, acne is seen most commonly in teens, but it can also be seen in those in their 40s. While many cases are mild and can be controlled with medication and a consistent at-home cleaning routine, many people have acne so badly that scarring may occur. If you're interested in getting a healthier, more luminous look, Dr. Christy at Body Bar MD in Carmel and Terre Haute, IN can provide numerous treatment alternatives, ranging from personalized at-home cleansing systems to medications and laser treatments, to help clear up your skin and reduce acne scarring.
Reviews
"Dr. Christie has, quite simply put, kept me from losing my mind. I did not understand what was happening to my own body and I was completely confused when I walked into her office. When my tests were complete she broke it all down and explained everything in ways I could understand and got me on a regimen to get my health back and finally be able to lose some weight and regain control of my life and health. I cannot say enough good things about this program, Dr. Christie and of course I can't leave out Zeph. I'm 45 lbs. down and with Dr. Christie's patience, knowledge and guidance, this is a battle I am now in complete control of and will win. If you are on the fence to come in, stop thinking and do it. Best decision I've made in years!"
- K.H. /
Google /
Dec 08, 2020
"My experience with Dr. Christy and her staff has been nothing but positive. From first apt she made me feel comfortable without judgement. She is always providing the positive support that I need to be successful."
- C.C. /
Google /
Nov 14, 2020
"I was referred to Dr. Christy by a friend who has been receiving hormone pellet therapy. I could see the difference it made in her life, but was honestly skeptical it could make as positive an impact on my health and well-being. I was tired all the time, never felt good and as a result, I put on a substantial amount of weight. Even though I was a skeptic, I was to the point I would try anything. My life has changed in a major way in just a month and a half after receiving hormone pellets. I feel good and have energy. I am starting to shed weight and these factors have positively contributed to my mental health as well. Dr. Christy is also incredibly relatable and explains everything well. I can't recommend highly enough!"
- K.M. /
Google /
Nov 11, 2020
"I had the pleasure of training Dr. Kirkendall Watson in my clinic in Austin, TX (Austin Love Doctor) for a 14-hour day. In addition to the procedures she already offers, she learned the Vampire Facial, Vampire Facelift, Vampire Breastlift, Vampire Wing Lift, O-Shot, and Priapus Shot. She is an excellent physician injector with an artistic and conservative eye and does things pain-free. She is smart, knows anatomy well, and has a pleasant bedside manner. Our models were extremely pleased with her and happy with their results. She offers a plethora of synergistic treatments and can now add more to her repertoire to help men and women live their best life. Her patients are lucky to have her, and she also lectures and trains other physicians on Alma lasers and liposuction."
- E.P. /
Google /
Aug 01, 2020
"Amazing clinic with caring and devoted staff!!"
- R.R. /
Facebook /
Feb 04, 2020
Previous
Next
Acne "flare-ups" can occur in men and women for a variety of reasons, like hormonal fluctuations related to puberty, pregnancy, and menopause. Certain medications, such as the birth control pill, as well as anxiety and a poor diet, can lead to acne issues. At Body Bar MD, Dr. Christy can work with you to assess your acne and address the cause, and from there, she can help you create a customized treatment plan to reduce and eliminate your acne and acne scarring. If you're in Carmel or Terre Haute, IN or surrounding areas and are interested in getting a softer, even complexion, call our office to schedule your consultation today.
What Are the Acne Symptoms?
Acne symptoms can vary, depending on the type and severity of acne a person has. Typically, blemishes are the most noticeable acne symptom, consisting of blackheads, whiteheads, cysts, papules, and nodules. Treatment options will often depend on the severity of the blemishes. Aside from physical symptoms, many people also develop psychological symptoms, like low self-esteem or even depression, due to their acne. Some people may even notice dark spots develop where they once had acne, as well as permanent scars. If you notice yourself with any of these symptoms, give Dr. Christy a call at one of our Body Bar MD locations in Carmel or Terre Haute, IN so she can help you address your acne and clear up your skin.
Research shows that not all store-bought medications can or will help severe acne. Body Bar MD offers treatments to control, maintain, and clear acne. For milder cases of acne, prescription drugs, such as topical creams that contain salicylic acid, benzoyl peroxide, sulfur, and retinoids, may help. There are also oral antibiotics, such as doxycycline, minocycline, or tetracycline, that can help manage acne. Laser therapies have also proven effective and may be used in some severe cases. Not only can a laser therapy help to cleanse and attack dead skin cells under the dermal layer, but it can also decrease redness and other problems associated with acne. For more information on our acne treatments and solutions, contact Dr. Christy at either our Carmel or Terre Haute, IN office today.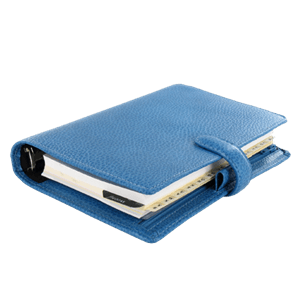 Plan Your Procedure
Average Cost

From

$300

Recovery Time

0 – 1 week

How Long It Takes

30 min – 2 hrs

Follow Up Time

Every 2 – 4 weeks
Contact Us
If you're ready to clear up your skin and get a smooth, acne-free complexion, Body Bar MD can help you. Dr. Christy can help you address your acne symptoms and causes at either our Carmel or Terre Haute, IN office. Our variety of treatment options can help you reduce and eliminate your acne, as well as minimize the psychological issues, like embarrassment and depression, that are associated with it.
Related Conditions