What Is Direct Primary Care?
Body Bar MD is a direct primary care facility, which means that we are able to give our patients the time, attention, and care they need right when they need it. Direct primary care (DPC) cuts out the middleman of insurance companies. By doing this, we are in control of what we charge. At Body Bar MD, our patients are able to pay us, whether they have insurance or not, and many pay far less than what they would at a standard primary care practice. Instead, our patients pay a monthly, quarterly, or yearly fee that covers all of their visits for that period. This allows our patients to visit us when necessary without the worry of how they will pay for their care. And when they do visit, our appointment times can last up to an hour if they need it. This is vastly different than the 15 – 20-minute appointment times offered by standard care and allows us to really get to know our patients and build a long-lasting relationship with them. We are in this business to help you, and that's what we're determined to do.
Reviews
"Dr. Christie has, quite simply put, kept me from losing my mind. I did not understand what was happening to my own body and I was completely confused when I walked into her office. When my tests were complete she broke it all down and explained everything in ways I could understand and got me on a regimen to get my health back and finally be able to lose some weight and regain control of my life and health. I cannot say enough good things about this program, Dr. Christie and of course I can't leave out Zeph. I'm 45 lbs. down and with Dr. Christie's patience, knowledge and guidance, this is a battle I am now in complete control of and will win. If you are on the fence to come in, stop thinking and do it. Best decision I've made in years!"
- K.H. /
Google /
Dec 08, 2020
"My experience with Dr. Christy and her staff has been nothing but positive. From first apt she made me feel comfortable without judgement. She is always providing the positive support that I need to be successful."
- C.C. /
Google /
Nov 14, 2020
"I was referred to Dr. Christy by a friend who has been receiving hormone pellet therapy. I could see the difference it made in her life, but was honestly skeptical it could make as positive an impact on my health and well-being. I was tired all the time, never felt good and as a result, I put on a substantial amount of weight. Even though I was a skeptic, I was to the point I would try anything. My life has changed in a major way in just a month and a half after receiving hormone pellets. I feel good and have energy. I am starting to shed weight and these factors have positively contributed to my mental health as well. Dr. Christy is also incredibly relatable and explains everything well. I can't recommend highly enough!"
- K.M. /
Google /
Nov 11, 2020
"I had the pleasure of training Dr. Kirkendall Watson in my clinic in Austin, TX (Austin Love Doctor) for a 14-hour day. In addition to the procedures she already offers, she learned the Vampire Facial, Vampire Facelift, Vampire Breastlift, Vampire Wing Lift, O-Shot, and Priapus Shot. She is an excellent physician injector with an artistic and conservative eye and does things pain-free. She is smart, knows anatomy well, and has a pleasant bedside manner. Our models were extremely pleased with her and happy with their results. She offers a plethora of synergistic treatments and can now add more to her repertoire to help men and women live their best life. Her patients are lucky to have her, and she also lectures and trains other physicians on Alma lasers and liposuction."
- E.P. /
Google /
Aug 01, 2020
"Amazing clinic with caring and devoted staff!!"
- R.R. /
Facebook /
Feb 04, 2020
Previous
Next
How Is Direct Primary Care Different?
The main difference between Body Bar MD and other standard insurance-based care practices is that we are able to offer our patients the flexibility of monthly, quarterly, or yearly payment schedules. This fee includes things like clinical and lab services, consultations, comprehensive care management, and more time with Dr. Christy. By working with patients directly rather than insurance companies, Body Bar MD is able to offer our patients what standard primary care facilities cannot — lower costs, more appointment time, a variety of ways to connect with us, and a stronger relationship with our friendly staff.
Do I Still Need Insurance?
At Body Bar MD, we offer many of the same services that standard insurance-based care offers. We can order tests, refer you to specialists, and request lab work. For this reason, some of our patients carry high-deductible insurance. In many cases, our Carmel and Terre Haute, IN patients are able to get reimbursed from their insurance carriers by filing a claim with an itemized bill. We are always happy to provide itemized bills when requested. It can also be very helpful in case of emergencies or when surgery is needed. If you have any other insurance questions, call Dr. Christy or one of her friendly staff members at Body Bar MD today.
How Do Sick and Wellness Direct Primary Care Visits Work?
One of the main benefits of direct primary care (DPC) is that we are able to give you more time, attention, and care than a standard insurance-based practice. Maybe you're not feeling well and are wondering if you need to drive into either our Carmel or Terre Haute, IN office. Dr. Christy is available by phone so she can review your symptoms and let you know if a visit is necessary. If so, we'll get you scheduled right away. As a direct primary care facility, our appointments are similar to that of a standard practice; however, you can get in quicker, spend less time in our waiting room and more time with Dr. Christy, and don't have a copay since office visits are covered in your individualized payment plan. Or perhaps, you're too sick to come in — you can schedule an appointment with Dr. Christy through a televisit. Televisits allow our office to conduct an appointment without you leaving your home by using a computer or smart device. Even if you're not sick, it's important to keep up with your wellness visits, too, so we can keep you just that — well. Both sick and wellness visits are covered in your standard payment plan with Body Bar MD. We are here for you when you need us.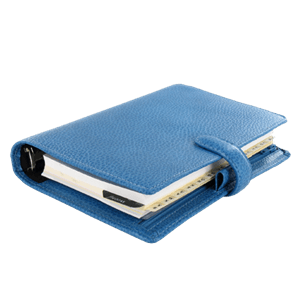 Plan Your Procedure
Average Cost

$85

-

$120

How Long It Takes

Varies
Contact Us
Direct Care When You Need It
At Body Bar MD, we offer our patients quality care outside of the traditional insurance-based care model. This means when you visit one of our Indiana offices, you get more time with Dr. Christy, lower prices, and a faster path to health. Monthly, quarterly, or yearly payment plans give you the flexibility to visit us when you need to without racking up a large bill. Our goal is to help you be your healthiest and happiest. Call Body Bar MD for more information today!
Related Procedures